PISQ community came together last April 4 for the eagerly awaited Parents' Congress. Held at the PISQ covered court, the event aimed to strengthen the bond between parents, teachers, and staff and foster a strong home-school partnership.
The event was spearheaded by the PTA in cooperation with the PISQ admin. With the focus on Empowering Homes as Cradle of Responsible and Productive Citizens, the committee invited Dr. Jerome T. Buenviaje, PhD, Dean of the College of Education of the University of the Philippines- Diliman, as the Resource Speaker of the event.
Dr. Buenviaje delivered a compelling presentation, exploring various strategies and communication techniques that parents could employ to create a positive and nurturing home environment. He emphasized the importance of parental involvement in a child's education and offered practical tips on instilling discipline, responsibility, and a love for learning in children.
The event surely received positive feedback from parent attendees, who praised the PISQ community for organizing such an impactful event. Parents expressed their gratitude for the opportunity to gain valuable insights from Dr. Buenviaje, enabling them to further support their children's growth and development at home. A few comments from the parents are the following:
"The speaker made sure that his presentation was relevant to the audience and addressed the needs and interests. He was also able to captivate the audience and left us with a clear understanding of the topic."
"I am very thankful for this Parents' Congress. It brought me to some realizations on how am I doing as a parent with regards to supporting our daughter in her studies, on dealing the right way with the millennials, among others.  The message is truly applicable to us. I've learned a lot from this, and I hope that this may not be the first and the last gathering for us parents. I also hope that Dr. Jerome can also share this wonderful experience to the students of PISQ and other parents as well. Thank you for the opportunity. Kudos to PTA officers and PISQ!"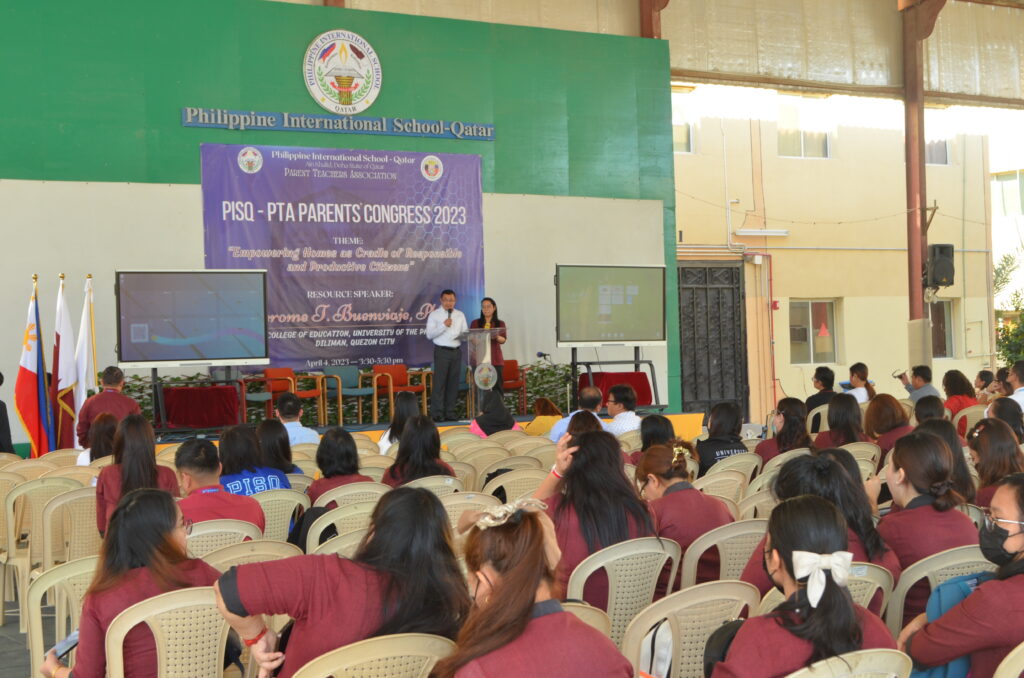 "Thank you so much for this congress. The talk was very interesting and I really appreciate it. I hope there will be seminars/workshops/congress like this in the nearest future. More power and God bless."
Looking ahead, the PISQ community remains committed to organizing future events that promote parental involvement and strengthen the home-school partnership. By working together, parents, teachers, and staff of PISQ are confident in their ability to provide the support and guidance necessary to empower students to become responsible, productive, and successful citizens.