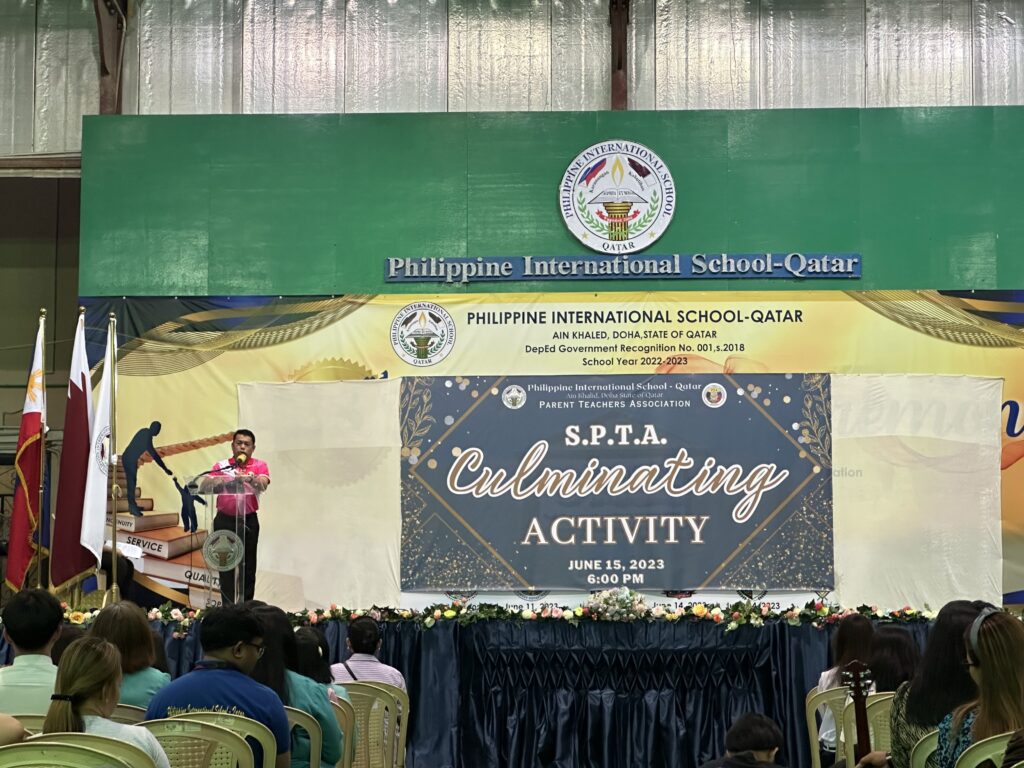 Last June 15, 2023, the PISQ Student-Parent-Teacher Association held a Culminating and Recognition Activity at the PISQ covered court in celebration of the students' inter-school achievements and the unwavering support of the parents to the school community.
The event began with an Opening Remarks by the SPTA President, Mr. Wilson De Leon, emphasizing the vital role of the SPTA and the parents in general in the school-life and formation of the students.
Mr. Jason A. Iyas, school principal, also delivered his inspirational message highlighting not only the accomplishments of the students, but also the role of the parents' support in these achievements. He also pointed out that the SPTA-BOD also served as a walking inspiration for their dedication and support to the school and the students.

In the event, the SPTA took the opportunity to re-award the deserving students with the medals and trophies they have earned in the various inter-school competitions. 
The SPTA also recognized the vital role of parents and major sponsors in the success of the students' participation in these various contests. Each parent/ major sponsors received a personalized certificate of appreciation as a token of gratitude for their unwavering commitment and involvement.
Overall, the culminating activity served as a way to celebrate student achievements, express gratitude to parents, and show appreciation to the major sponsors of the PTA. It was indeed an event to commemorate the collective efforts and successes within the school community.