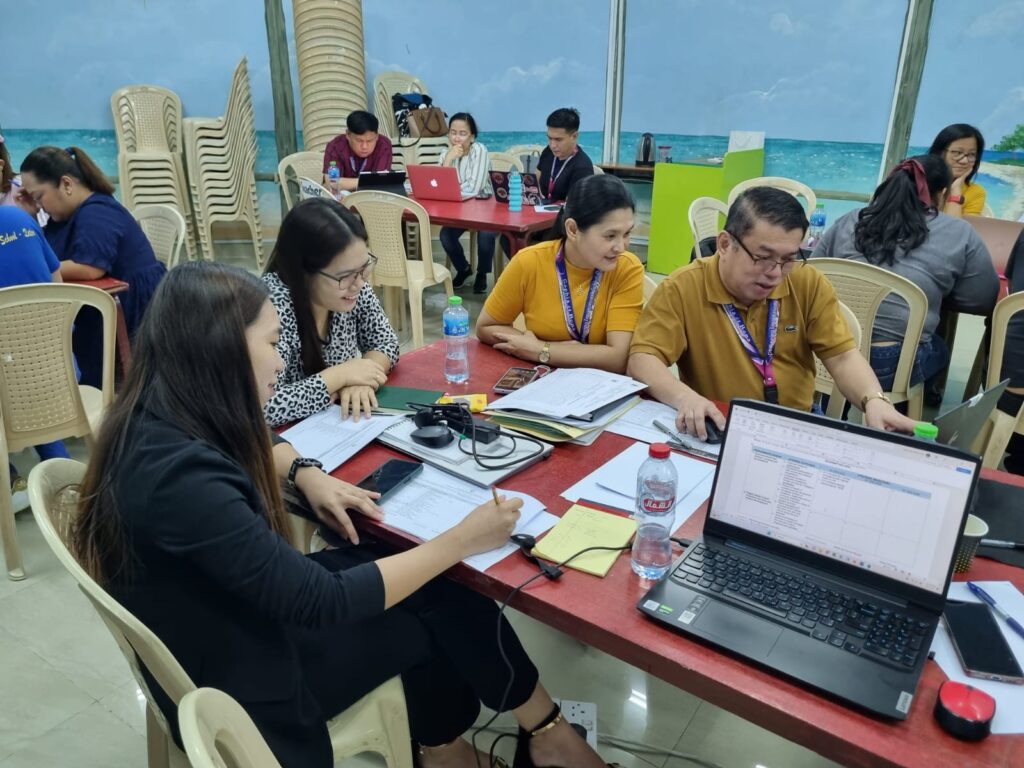 Last June 14, 25, and 26, 2023, PISQ underwent a strategic planning event facilitated by Dr. Dennis Prince Y. Germano, St. Paul University- Manila Professor. This was participated by the school principal, academic heads, unit heads, admin staff, selected teachers, parent representatives, and selected students. 
With the aim of gearing up for the upcoming school year, the planning sessions focused on developing a comprehensive roadmap and strategic execution plan for the school years 2023-2024, 2024-2025, and 2025-2026. 
With the ever-changing academe, it has become imperative for educational institutions like PISQ to adapt and transform to meet the evolving needs of the clients. Recognizing this need, the strategic planning sessions served as an avenue for collaborative discussions and brainstorming. The attendees, including Dr. Prince Germano, the PISQ administration, and a group of dedicated teachers, together aimed to develop a roadmap that would guide the school's growth and success over the next three years.
During the planning sessions, participants engaged in constructive discussion, drawing upon their expertise and experiences. They identified key areas of focus such as Outcome-based and Holistic Learning and Development; Filipino-Qatari Values Formation and Arts and Culture Development; Human, Financial, Physical, and ICT Resources Management; Parent and Alumni Engagement and External Affairs; and, Research Productivity, Innovation and Quality Assurance. Through collaborative efforts, they laid the foundation for a comprehensive roadmap that would address these areas and align with PISQ's new mission and vision.

In addition to formulating a roadmap, the planning event emphasized the importance of a well-structured strategic execution plan for the immediate academic year, 2023-2024. The participants recognized the need for clear objectives, specific action plans, and well-defined timelines to ensure effective implementation of the roadmap's initiatives.
Under the guidance of Doc. Prince, the attendees dedicated their time to discussing and finalizing the strategic execution plan. They established measurable performance metrics, laid out specific courses of action, identified responsible point persons, and allocated resources to support the planned initiatives. Through this thorough planning process, PISQ aimed to ensure a seamless execution of the identified strategies, enhancing the overall educational experience for its students.
In this extensive collaboration and collective expertise, the attendees charted a course for PISQ's future success. The roadmap and strategic execution plan will guide the school in implementing key initiatives, enhancing the curriculum, and strengthening student support services. 
PISQ's commitment to excellence and its focus on strategic planning position it as an educational institution dedicated to preparing students for a changing global community.